Posts Tagged 'nurture'
Monday, August 31st, 2009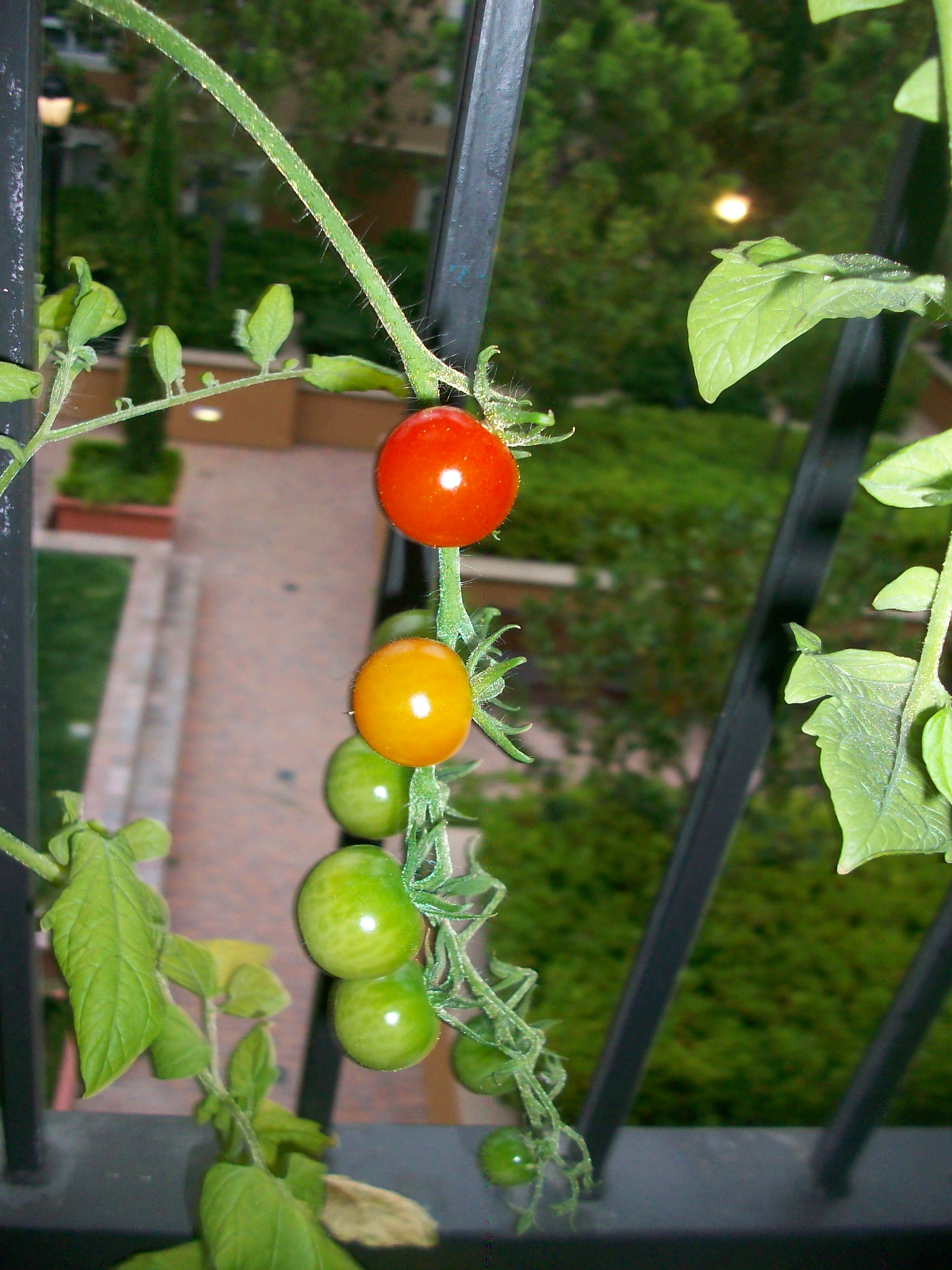 Monday, August 24th, 2009
Jessica's post about bite size pieces has gotten me thinking. (Have you read it? Go read it!)  You see, I have a penchant for the large gesture. If something's a good idea, then something bigger and more dramatic must be better, yes?
As I've been thinking about nurturing and making magical moments in my home, I see some of the wonderful things that women around the internet are doing, and I'm incredibly inspired, and almost as incredibly overwhelmed. Start of the school year parties, poetry for each child, hand stamped fabric family projects; I can't figure out when I'd have the time to even think of the ideas, let alone put in the effort to make them come to pass. OK, so that's not strictly true. I can think of when I'd have the time to do all of that, but not how to do all of it AND clean my house.
So where does that leave me?
With a green straw.
Let me explain.
Z,  (my 3 year old), has a sippy cup with a straw that slides out of the top. It's been lost for the last week or so, (I strongly suspect it's in the church bag, but keep forgetting to look) and the other day she asked for it at lunchtime. I told her that I couldn't find it, and offered her another cup, which she took, albeit a little sadly.
In a flash of inspiration I remembered the box of straws that I knew existed somewhere in the house. They weren't anywhere I expected them to be- I finally found them with the art supplies in Z's closet (the organization of my house is the subject of another post entirely)- but find them I did, and I pulled one out quickly and went back out to where Z was eating, and told her to close her eyes.
She opened them to this.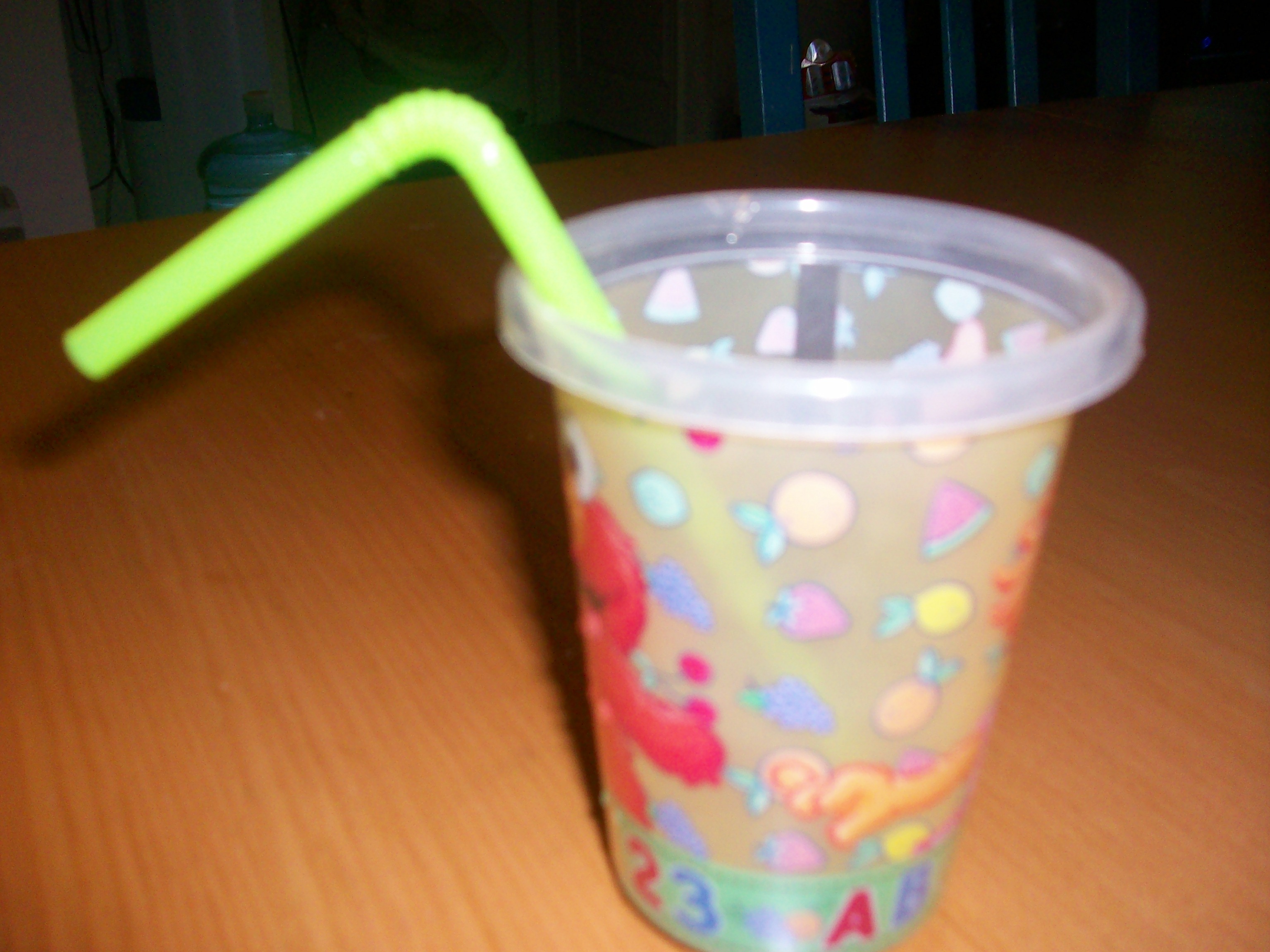 Oh the rapture.  Her cup of milk was no longer just milk,
it was a treat,
an experience,
a beverage.
She used the straw all day.
It didn't take tons of planning or preparation, just a moment of squelching the part of me that just wanted to hand her the cup and be done with it, and a couple of minutes to search out a straw. And the payoff? Magic.
And you know what?
We discovered yesterday that the only thing better than a green straw is
a

blue

straw.
Saturday, August 22nd, 2009
I posted this on my blog earlier this week, and it started an avalanche of inspiration for myself and friends. (Seriously, I thought I was the only one who couldn't get it together. Does everyone think that?)  So we're starting a homemaking revolution – turning our houses into homes, making mundane days magical.  Learning the real definition of nurture, and the skills of taking care of a household. And hopefully playing and laughing a lot along the way.
So without further ado:
THE POST THAT STARTED IT ALL
Don't you just love new beginnings? New Years, a birthday, a new school year, even the start of a new month – all arbitrary  but seemingly fitting times to introduce change.  I've been feeling the itch to shake things up for a little while now. Our days have been kind of unfocused, unproductive, frustrating.  I knew change was needed, but didn't quite know what kind.
At the same time, I've been putting off figuring out what we're doing for our little co-op preschool this year.  Yesterday I decided to buckle down and try to get a grip on it. As I did, a vision started to emerge, books started filling up my Amazon cart, websites linked. (Can websites link? Whatever.)
Anyway.  I've caught a glimpse of the life I want us to have, and I'm using the beginning of this school year to mark the start of the change. It's not concrete in my mind yet, I still have reading to do to solidify concepts and practice from  inspiration, but I'm excited about it.
If you're interested in what our life will look like this fall, here's a little virtual inspiration wall:
I'm excited to see it take shape- and excited for the joy these changes will hopefully bring. I'll let you know what happens as we go.