The alternate title of this post is, "The Post Where I Learn that Zucchini is Spelled with an H"…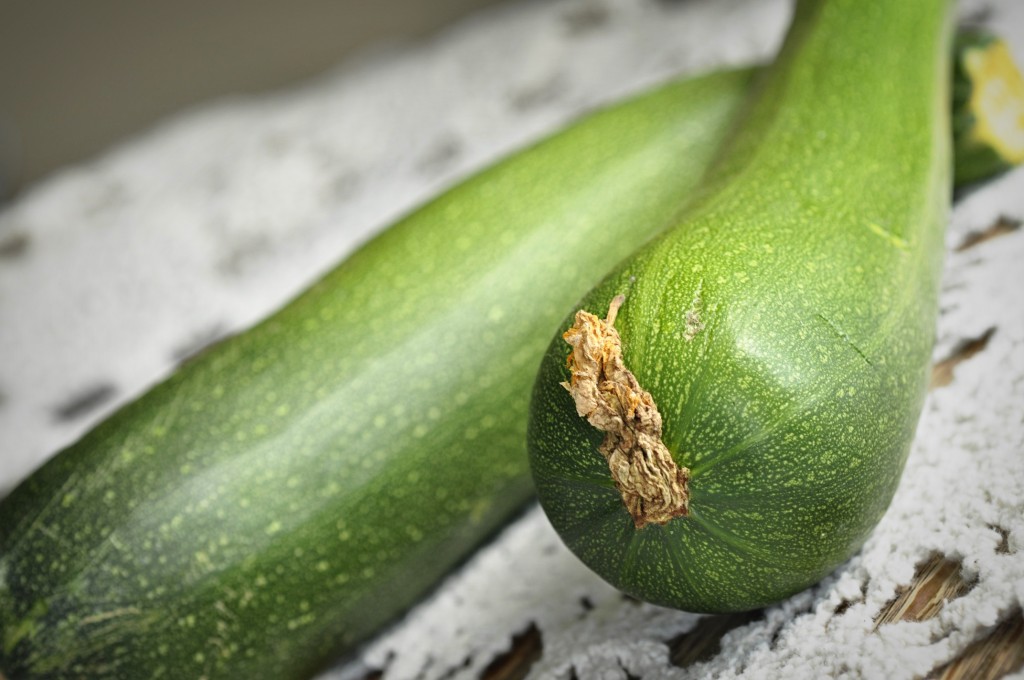 I love the idea of gardens full of produce.  That beautiful cornucopia of squash, tomatoes, beans, and all things fresh and good.  Don't forget those delightfully green and refreshing cucumbers!  I love gardens.
I don't have a garden but I am hoping that 2011 will be the year of my first garden.  We will see…
While I love the idea of gardens, I am not always sure what to do with the produce that my wonderfully generous neighbors pass onto me.  So I decided that this summer will be the year that I learn how to feed zucchini to my family.
I don't find zucchini by itself all that exciting.  I think it is stunning to look at.  I love the bright, vivid green and yellows motled together on a smooth shiny surface.  I just love it.  However, eating it has always left me a bit disheartened.  I don't find the flavor as exciting as I wish I did.
So to remedy my bias toward zucchini I have decided to learn some recipes that will utilize its true yumminess.  Here are a few that I have found:
Lemon-Zucchini Cookies (See my comments below before attempting these delicious cookies)
Stuffed Zucchini with Potatoes and Peas
Double Chocolate Zucchini Brownies
I have made two of these recipes (the lemon-zucchini cookies and the zucchini bread).  Both turned out super yummy.
Now before you make either of those, I have a confession.  I hate following recipes.  I am what you might call an "organic cook".  Not organic in the sense that I only purchase organically grown items, but organic in the artistic sense of the word.  I like to use recipes as guides.  I rarely, if ever, follow a recipe exactly as it directs.  I add a little bit of this and a little less of that depending on how the fancy strikes me.  My results are not always consistent but usually they turn out great.  Some people might call that a flaw, but I just call it Cooking Character.  I have Cooking Character in spades.
The bread recipe above turned out delish!  The only change I really made to it was that instead of egg substitute I used actual eggs.  I think I used about three eggs, maybe four.  I also used my whole zucchini which came to more like 3 1/2 cups instead of the 2 1/2 the recipe calls for.  I do really like the amount of spice in this recipe.  It turned out quite flavorful.  Kind of heavy, but I don't mind heavy.
The cookie recipe was all wrong, in my opinion.  It turned out amazingly delicious but I just wanted to warn you that I am recommending a recipe that I completely changed.  Hear me out first before you skip that one by.
I started out making it as Martha Stewart recommended but I thought it was too runny and not really sweet enough.  As is, I think it would make a nice tea type cookie.  That's not really what I was craving so I added about 1/2 C brown sugar and added more flour, maybe about 3/4 C.  Then I decided to add a few eggs because I have a huge carton of fresh, delicious eggs sitting on my counter.  Why not?  I also added some baking soda so that they would rise a bit.  Oh also, in the interest of full disclosure, I added some applesauce as well.  Ok, ok, ok, I also doubled the recipe, did half butter and half applesauce, and in the additional flour that I added about 1/2 C was whole wheat flour.
OK, so basically I made an entirely new recipe but I think if you try the recipe Martha Stewart suggests, you will like it.  That's all I am trying to get across here.  It also makes a great jumping off point if you want to experiment and try it your own way.  I have eaten way too many.  I'm feeling a little ill.  Like WAY too many, not just a few too many…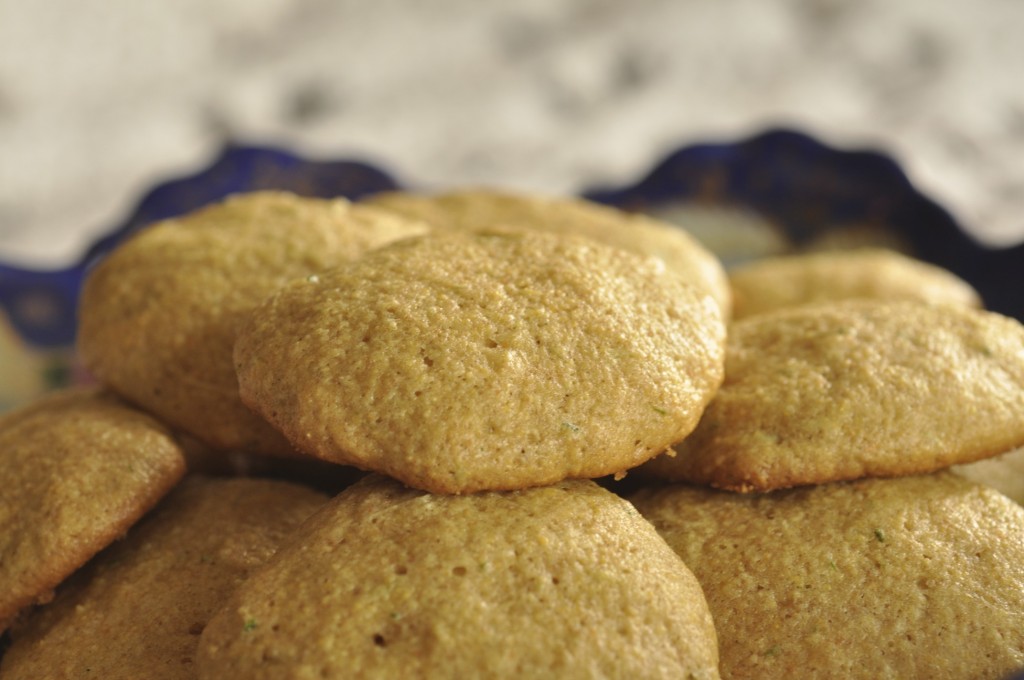 The next recipe I am going to try is similar to the zucchini gratin recipe above.  My mom was telling me about it over the phone.  You basically make a quiche type dish with eggs, zucchini, bread crumbs, cheese, etc and bake it until it is solid in the center.  I might make that tomorrow night.  I think it will be super yummy!
Finally, the old stand by recipe in our house for using up zucchini and other summer squashes is a stir fry.  How can you go wrong with that?  It's always fresh tasting and (dare I say this word one more time?) delicious!
Do you have any favorite zucchini recipes?  Please share them in the comments.