The balcony garden has returned! After the mass death of our annuals, (and a tearful discussion about the life cycle of plants), we cleared out all the plant corpses and hit the plant store.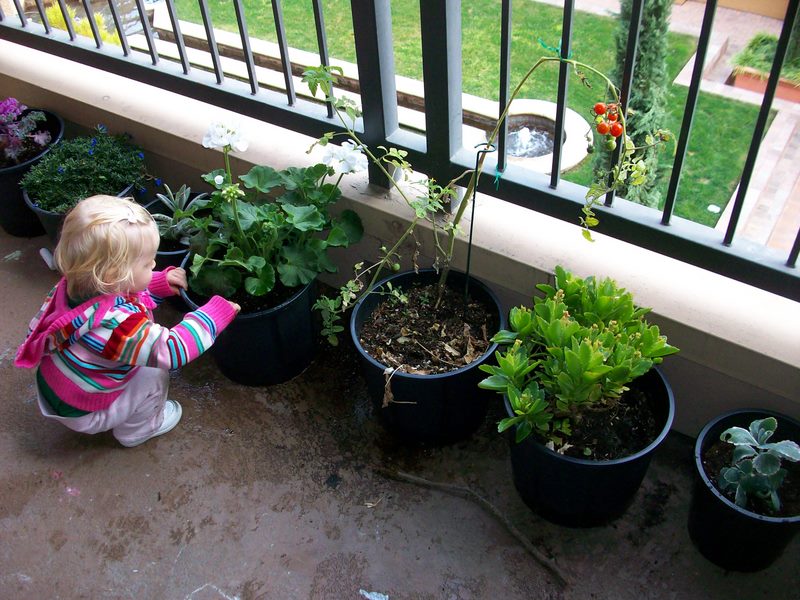 The tomato managed to survive, as did the Kalanchoe, which is thriving. We added Nagoya Rose,  Lithodora, Panda Plant, and Purple Scallops.  The last two are also types of Kalanchoe, which hopefully bodes well for their survival rate.
Z chose all of the plants, and has the responsibility of watering and singing to them.  (It's her own honed technique, I'm not gonna mess with it.)
My favorites are the Panda plant:
the leaves are fuzzy! And the brown spots look like panda eyes! (Z chose it because the leaves? petals? protrusions? look blue in person.)
and the Nagoya Rose:
It's a kind of kale, and is really gorgeous.
It's wonderful having living things in the view out the window again.  I love having a very visual reminder of small and simple daily growth and progression. The girls have already spent significantly more time playing out there, despite the cold.
Long live the balcony garden!