A deep, tender, ineffable feeling of affection and solicitude toward a person, such as that arising from kinship, recognition of attractive qualities, or a sense of underlying oneness.–definition of "Love" from the American Heritage Dictionary of the English Language, 4th edition
Sometimes people say that I love you is an overused expression.  I think the quality of ineffability is why we look for other ways to "say" that we love someone.  Maryanne mentioned in a recent post that giving gifts is one of her main love languages (what are the others Maryanne?).  A coworker is into big romantic gestures, like rose petals scattered throughout the house and candles lit on every surface.
I express love by taking care of someone, and I "hear" love that way too.
I came home today to this…
and this…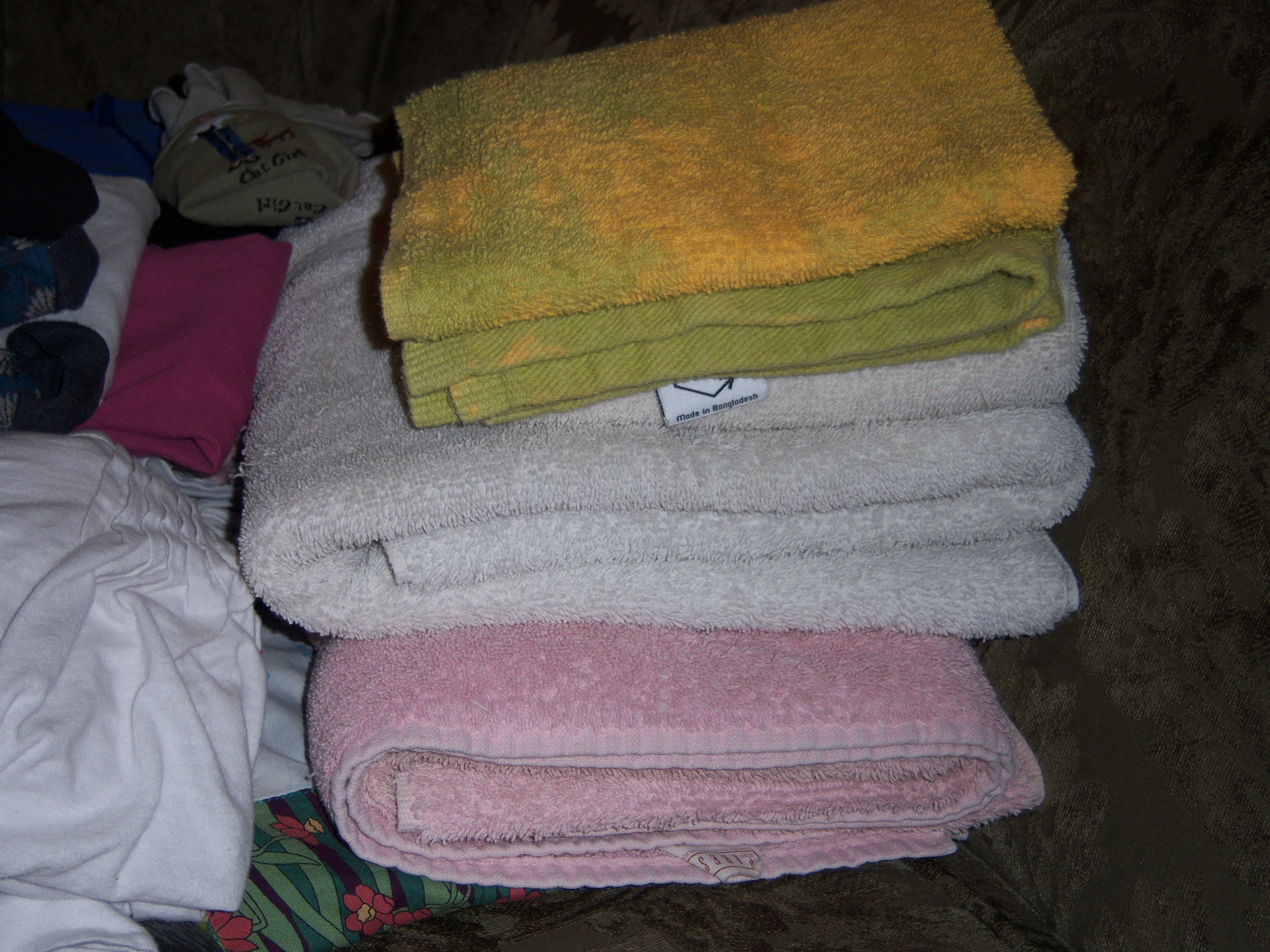 An empty sink and folded laundry?  Nothing says "I love you" to me more than that

How do you express love to the people in your home and life?  How do you "hear" that love from them?