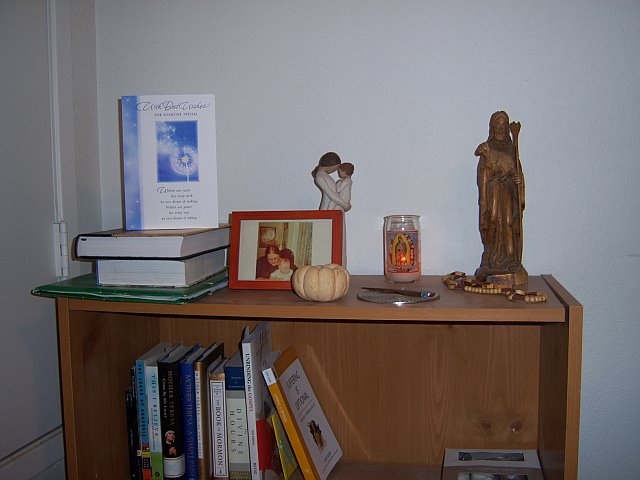 I have always had an altar in my home, even as a little girl.  Something about marking off a space as sacred appealed to a basic need in me.  I was reading at this website tonight, and was struck by this quote from the FAQ page:
Many people are surprised when they realize that they may already have one or more altar-like spaces at home or work, in the garden or elsewhere. Think, for instance, of the fireplace mantle where one places family photos or awards or seasonal items such as fall harvest, holiday boughs and candles or spring flowers. Or consider the small cluster of family pictures and small mementos on the desks in many workplaces.  Some authors have suggested that these could be called unconscious, incipient or unintentional altars.
What are your altars, intentional or unconscious?  How do they help make your home a temple?