3 years ago my mother-in-law (who I adore) had a potted plant delivered to me on Mother's Day. It was a lovely gesture, and a lovely plant. I had no idea what kind of plant it was (still don't), but it sprouted pretty pink flowers.
I figured it would be dead within weeks.
I don't have a very good history of keeping plants alive, you see. My instinct seems to always be wrong, and I overwater or underwater or give too much sun or too little. So I figured this little guy had no chance.
I was wrong.
Despite long periods of no watering, cold weather, inconsistent sun, being knocked over, this little plant held on. Sometimes it looked pretty sad, but it held on nonetheless.
Back in May when we began our balcony garden, I started giving it more consistent care. This is what it looked like then.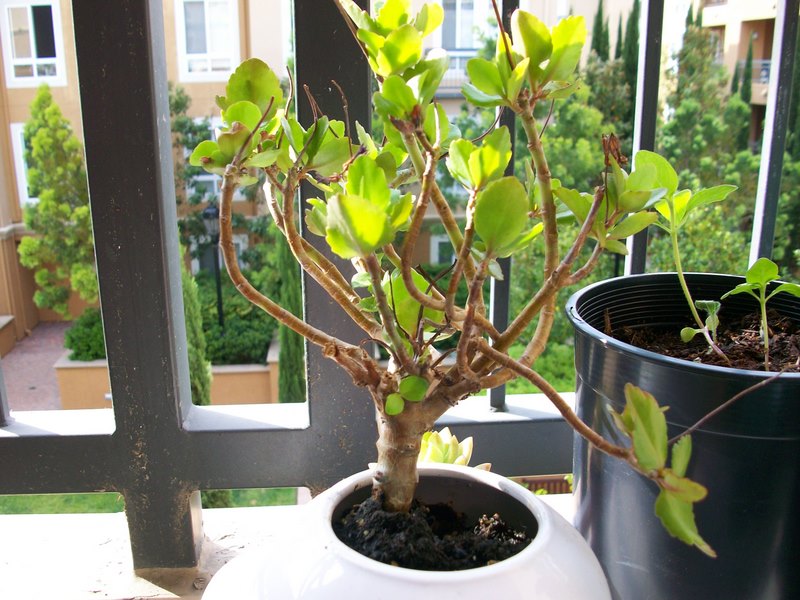 Still in the pot it was delivered in, it was living, but not thriving so much.  A month or so later I thought that maybe if I transferred it to a larger pot, it might do better. Breaking just about every rule about repotting plants, I moved it to its new home.
It didn't grow.
For months it didn't grow, and I was afraid I'd seriously damaged it, messing with its roots as I had.
But then…..
This picture was taken tonight.
Bigger, happier! Not just living, thriving!
And if you take a closer look at the right side of the pot:
Two little shoots! I don't know how this happened, maybe someone with more plant knowledge than I do can shed light? (I know you're out there.)
But not just two little shoots….
MUSHROOMS??? How did a veritable fairy garden start growing in this pot? (Sorry for the blurriness of the picture, the lighting was not being friendly, and I know about as much about photography as I do about plants.)
There's an obvious metaphor here for my life- but how do you experience regrowth?